Community Outreach Programs
Physician Alliance Program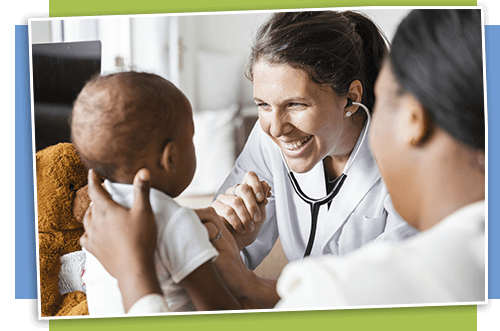 The Physician Alliance Program provides Charlie's House with a network of health care professionals who can assist our organization increase awareness of injury and accident prevention in a family's home through the distribution of information and safety devices.
Medical offices participating in the Physician Alliance Program receive education materials that include a home safety checklist and guide, tip-over straps, and a prescription pad. In addition, Charlie's House staff work directly with medical office staff to replenish supplies.
Community Alliance Program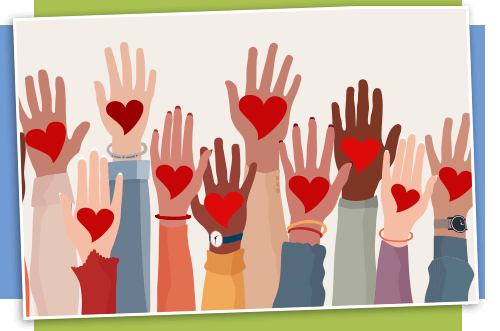 Like our Physician Alliance Program, Charlie's House Community Alliance Program works with groups in the Kansas City community who provide services and programs to families and have opportunities to offer our resources to their clients.
Charlie's House works directly with community organization staff to determine the resources needed to serve their clients, including better safety devices. Groups like Headstart, Parents as Teachers, Great Circle, DCCCA, Samuel U. Rodgers Health Center, and Operation Breakthrough are examples of the community groups we currently provide safety devices and education materials they offer their clients.
New Parents Safety Initiative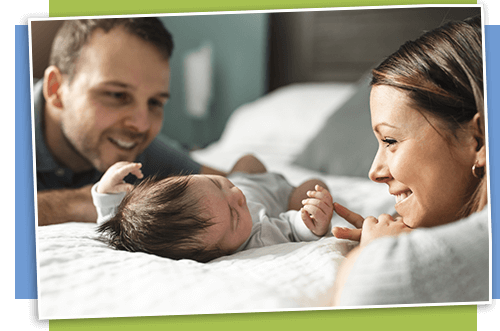 The New Parents Safety Initiative offers parents resources to help make their home safe for newborn to eight-month-old children. Our model focuses on educating new parents because of the high interest in learning how to best provide for their new child.
The New Parents Safety Initiative is intended to augment other organizations' current curricula to integrate home safety education programming into an existing curriculum designed by other groups, i.e., health systems and community centers. The education format includes safety education resources highlighting injury and accident prevention tips for newborn children and distributing safety devices.
Examples of activities and topics covered in our New Parents Safety Initiative program include a tour of the Safety Demonstration House and information on safe sleep, fire safety, water safety, car seat safety, and nursery setup. In addition, our virtual experience will provide the same information in an online format.
Once parents participate in this program and their child ages, we encourage them to return to the Safety Demonstration House for additional education focusing on older children.
Safe Now, Safe Later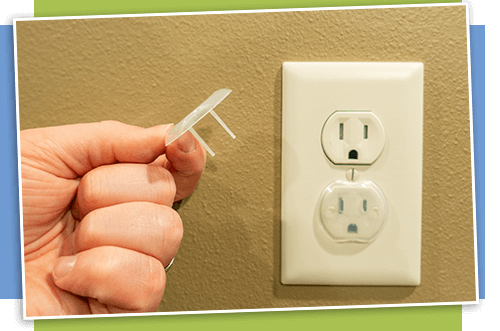 Families living in temporary housing, whether it be protection, rehabilitation, or another circumstance, need to make sure their children are residing in a safe place. After the transition into a more permanent arrangement, the need is the same.
Charlie's House Safe Now, Safe Later program works directly with community partners by going into their temporary housing units and determining what safety needs and devices are needed to prevent injuries and accidents to children. In addition, we work with community organization staff to ensure concerns are addressed.
When families transition from temporary into a more permanent arrangement, they are encouraged to take the safety devices to their new home. Also, they are encouraged to visit our Safety Demonstration House, take a tour, and see other ways to make their new home safe. This includes acquiring additional safety devices.
Through this program, Charlie's House begins increasing parents' awareness on how to prevent injuries and accidents to their children through safety education material and devices. Parents can see exactly how the safety devices work while living in their temporary housing and then take action later.
Safety Demonstration House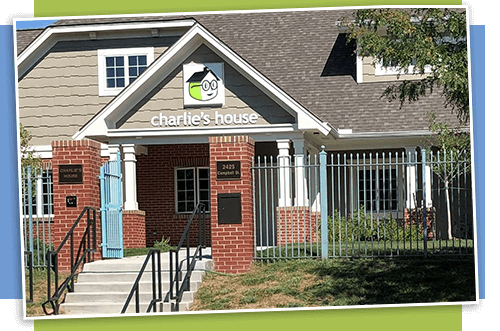 Located at 2425 Campbell St., Kansas City, MO, the Safety Demonstration House resembles a typical residential home. The areas with safety displays include a nursery, bedroom, bathroom, kitchen, family area, laundry room, staircase, home office, and garage. In addition, interactive displays provide room-by-room illustrations of potential dangers to children and recommend preventive measures to mitigate those risks.
A garage area provides safety information on vehicle safety for children. In addition, it offers meeting space for community partners for educational workshops, parenting classes, infant CPR instruction, babysitting courses, safety fairs, and more.
Tours are being offered at various times during the week. Families, healthcare professionals, and community partners are invited to schedule a tour here: https://www.charlieshouse.org/events-and-programs.
Safety Demonstration House – Virtual Experience
For those not able to visit our Safety Demonstration House in person for a tour, Charlie's House offers a virtual experience similar to the actual tour. Using a 3-D experience, one can tour the same rooms and view safety videos. Click to experience Charlie's House Safety Virtual House tour.
SDH Resource Center – offered at the end of the tour of the Safety Demonstration House

Charlie's House provides safety education materials and devices in our SDH Resource Center.
Through our community partners, we provide educational materials on a wide range of safety issues, injury and accident prevention, and ways to make a home safe. These materials include home, fire, water, vehicle, and seasonal safety information. In addition, safety devices showcased during the tour are made available. All the materials and devices are provided at no cost.