Home Safety
Nursery | Kitchen | Laundry | Staircase | Poison | Garage | Window | Guns
Why Home Safety is Important
Injury is the leading cause of death in children and young adults. According to the CDC, approximately 12,000 children and young adults, ages 1 to 19 years, die from unintentional injuries each year.

Each year, about 2,000 children ages 14 and under die as a result of a home injury.
About every 43 minutes a child in the U.S. is injured from a TV or furniture tip-over incident


More than 9 in 10 poisonings in children occur in the home


On average, there is 1 death or injury each month due to window cords


Every 6 minutes a child younger than 5 years is treated for a stair-related injury


Nearly 90% of unintentional shooting deaths in children occur in the home

Checklist Resources
Need a checklist for a specific area in your home, check out the resources below.
Your Home
Your home should be a safe place for children. But each year thousands of children are injured or worse due to accidents in the home. Take time to conduct a careful review of each room in your home, spotting potential dangers. Always remember, safety is an ongoing process.
Your Home - A Safe Place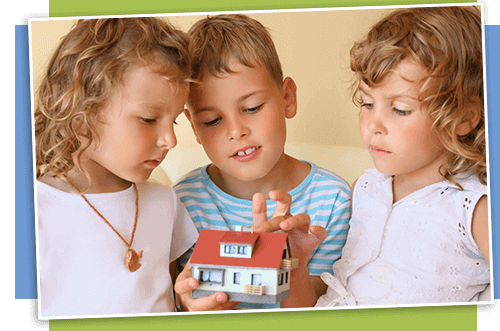 Charlie's House Safety Checklist